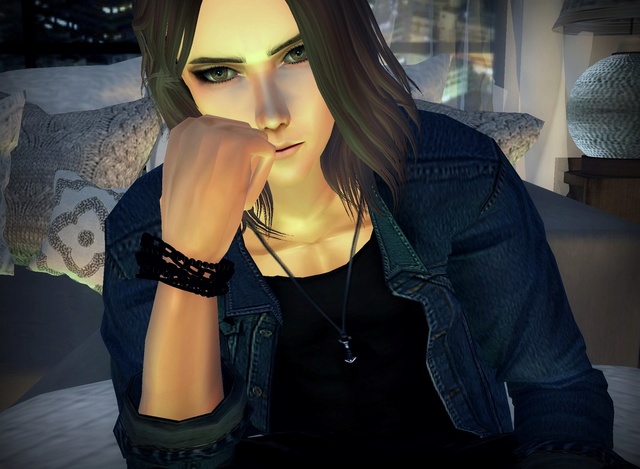 Name: Soshi
Birthday: May 7th
Occupation: Singer/Songwriter
Sexuality: N/A
Birthplace: Hokkaido, Japan
Biography:
My name is Soshi...I am a singer and song writer and formally known as the lead singer of K2. Its sounds kinda boring just telling you this stuff because, at the end of the day what does it matter to you...I guess I am olbliged to say these kinda things in order to fill in space in this damn journal. Well I was born to two really talented people. My father is an singer/actor and my mom she is a dancer turned model turned designer a true "renaissance" woman I guess.
I am the oldest of six children (one happens to be my twin she's a bitch though...hmmm....ANYWAY) and all of us are involved with entertainment and/or some what of a public figure. I guess you can say I am use to the noise and craziness this kinda life brings but, some days I just feel like maybe I've had enough of it. My family wouldn't freak out if I stopped being famous but, living a normal life would never be a thing because even though you can stop your career time keeps going and the fans never give up you know?
Okay this is giving me a headache and I am tired of writing this shit. You wanna see my day to day follow me on Twitter or Instagram I guess...
- Soshi