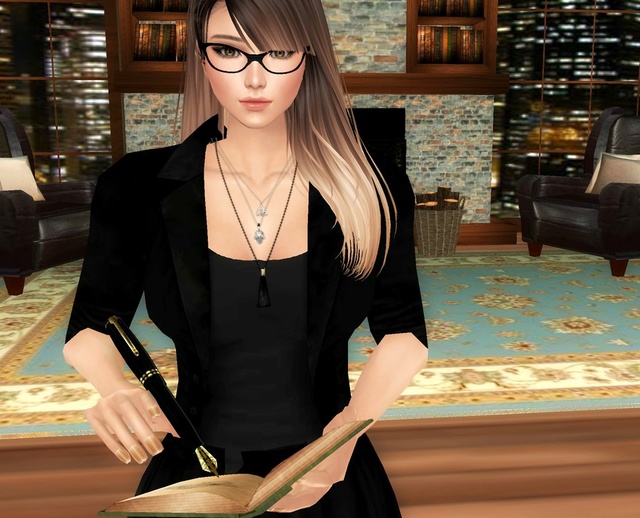 Name: Jetta Gray
Birthday: April 12
Occupation: Journalist /photographer/ Soon to be Author (maybe someday)
Sexuality: Straight
Birthplace: No idea
Biography:
The name is Jetta Gray and it is a pleasure to meet you. I was given this journal to jot down some things but, I don't know if I am going to be good with keeping one of these things. I have a really busy life and I am constantly watching the clock. I am a independent journalist and I work for a company called, Live.Life.Read. We are a small magazine company but, we're pretty well known...its probably for the sheer fact we have a column where World-Wide Celebrities come and do a piece every now and then.
(Which reminds me I have that interview tomorrow with that new artist in town ugh jeez I wanted to maybe go to the tea store and get new infusers ugh I never have time for me)
I guess I should stop rambling and maybe say a little something about myself. My name is Jetta (I said that didn't I?) and I grew up in an orphanage. I really don't know what happened to my parents but, I just live everyday as I do. I was always the quiet kid in the corner reading and writing...things odds kids did I guess. It became a passion for me and as I grew up in the world I wanted to show people that there is beauty in this. I consider writing a lovely art form and so I went to school to do just that.
At first I wanted to be an arts major but then I got into journalism and I never looked back. I attended many schools over the years got my associates at UCLA,my Bachelors at Oxford, and my Masters from Columbia. Now you're probably reading this like how did this girl attend so many schools with no money and no family...easily its called working hard!
I may have not had the best growing up so I worked hard, I studied hard, I did everything I could to make it. Sure its a bit crazy and I don't know how to have fun really but, I am where I want to be in life right now and that's all I can ask for.
I just wanna wake up, stretch, watch the sun rise, and then get ready for the day. When work is done....I just go to the rooftop and listen to the sounds of the city and stare at the sky above. I don't need anything else in life and its totally okay.
I am Jetta Gray and there is nothing that will hold me back!